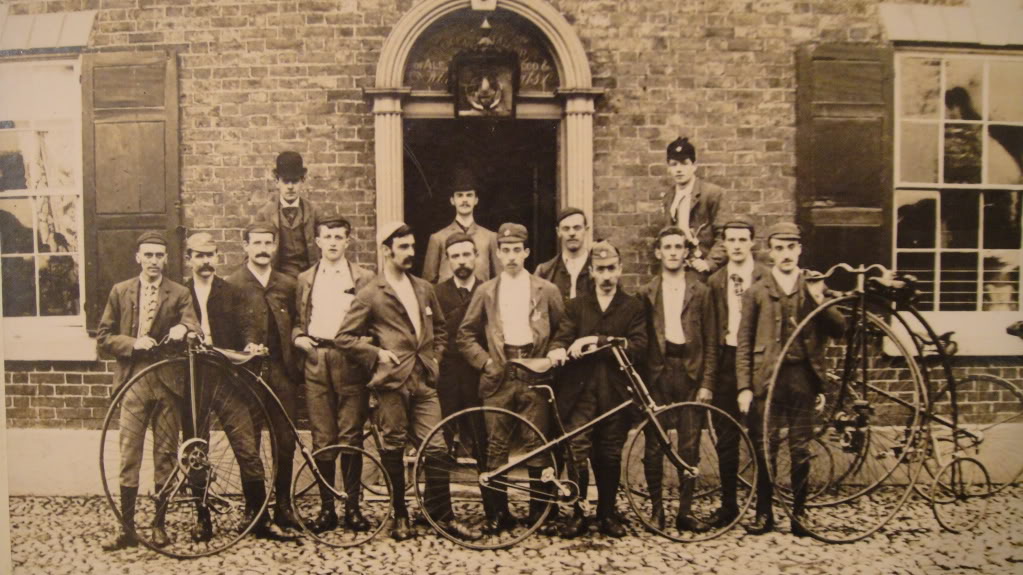 About the Duks
About the Duks
Having Fun On Bikes – for over a 100 years!
The Dukinfield Cyclists' Club, founded in 1885, is one of the oldest cycle clubs in the country and has a strong membership ranging from age 10 to over 80.
The club was formed in Dukinfield, but the today's membership hail from around Greater Manchester; with all the members very proud of the tradition of the club whose name is synonymous throughout the cycling fraternity as a good-natured, welcoming club.
Members of the club enjoy several benefits for just £15 per year for Seniors (over 18s). For more information see our membership page.
WhatsApp group for updates on upcoming rides, events and banter
Access to affiliate membership of Cycling UK – this covers you as a rider for Third Party Insurance.
Great discount offers – details available under the Members Area of the site
To accommodate our members needs the Club runs three road rides each Sunday with different starting points:-
Dukinfield Town Hall – leaving at 9am sharp, and set to get back between noon and 1pm and will cover around 40-50 miles.
Hazel Grove – start at 9.30am are longer rides with a cafe lunch stop typically somewhere in Cheshire or Derbyshire, with a return between 4 pm and 5 pm.
There is also 10.00am start for our more senior riders who liaise with each other to firm up ride details. This is not weekly, so please check the Club Runs page for details of the next ride.
Mountain bike rides occur every week – usually on a Wednesday night at 8pm.

The Club has usage of the Aston Cycle Circuit usually a couple of times a month – please check the Club Runs page for more details. This closed circuit (a completely traffic free environment with a great surface) is a perfect way to get more confident on a bike and improve your skills.
Throughout the year the club organises various events, both on and off the bike, including a number of club time-trials – which are an ideal way for newcomers to try to achieve their personal best in a relaxed friendly atmosphere.
Our members: commute on bikes, ride the track, ride single track and trail centres, gravel ride, bike pack tour, go on cycle holidays and tours both in the UK and abroad, ride ebikes, cyclo-cross, ride mega audax events and pilot tandems for visually impaired riders. In short – whatever your cycling interest we think we have it covered – or if not will do our best to meet your needs.
As a number of our members are available to ride during the week nearly every day (as our Strava feed shows) we are on our bikes. As a club that welcomes new non-racing members – who simply love riding their bike, or are keen to get into cycling – why not get in touch and come ride with us.